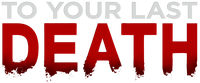 After a troubled young woman barely survives a night of terror arranged by her vengeful, billionaire father, she is sent back in time by a mysterious entity to do it all over again and save her family – but this time with foreknowledge to give her a fighting chance.
Starring Morena Baccarin (Deadpool, Gotham), Ray Wise (Twin Peaks, Robocop,) Dani Lennon, (The Love Witch,) Bill Moseley (House of 1000 Corpses, 3 from Hell) and the legendary William Shatner (Star Trek.)
TO YOUR LAST DEATH is a groundbreaking, first-of-its-kind, American horror feature film. Winner of 35 awards including Best Feature from Pasadena International Film Festival, Best Director from HorrorHound, Best Horror Movie from international Sci-Fi & Horror Film Festival, and Best WTF? Movie from Film Threat.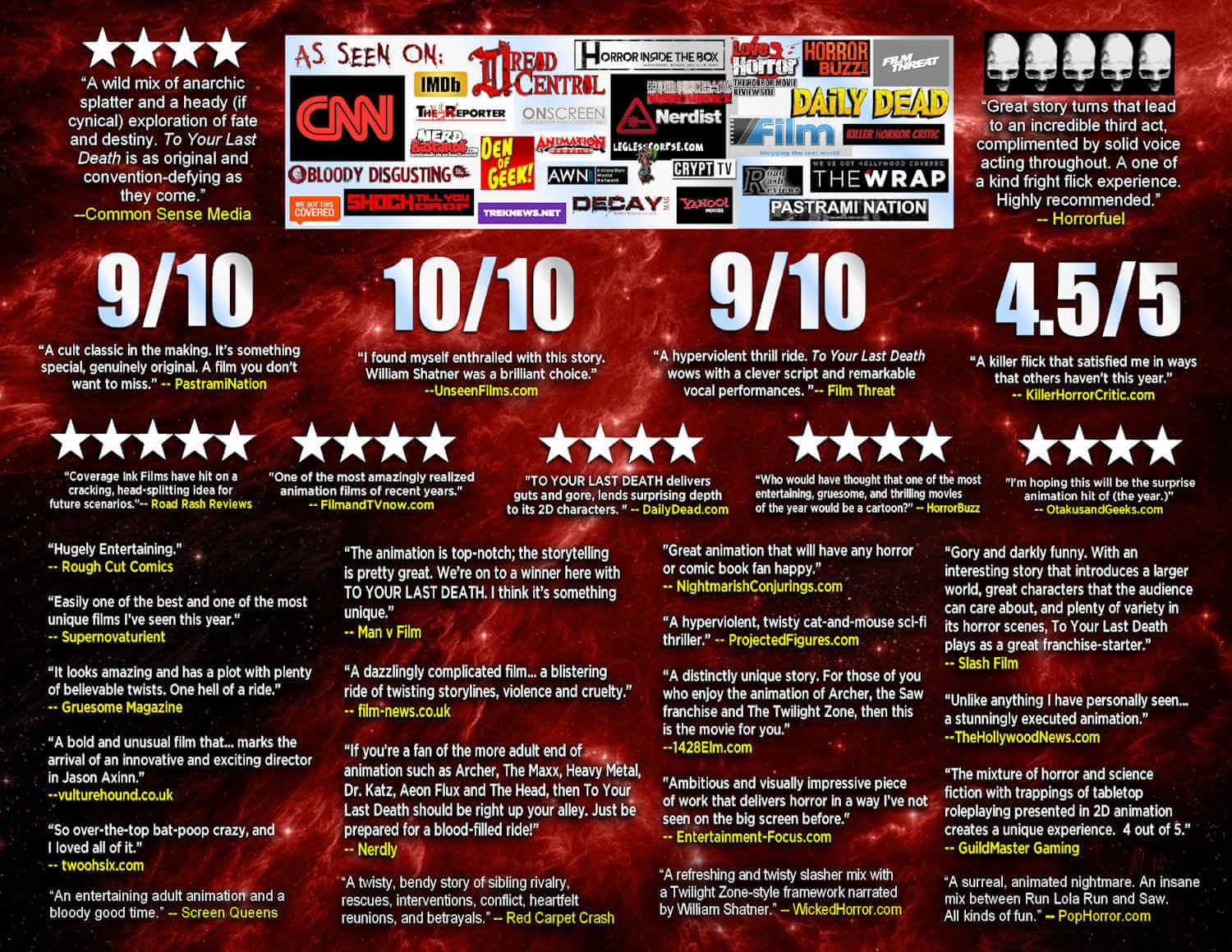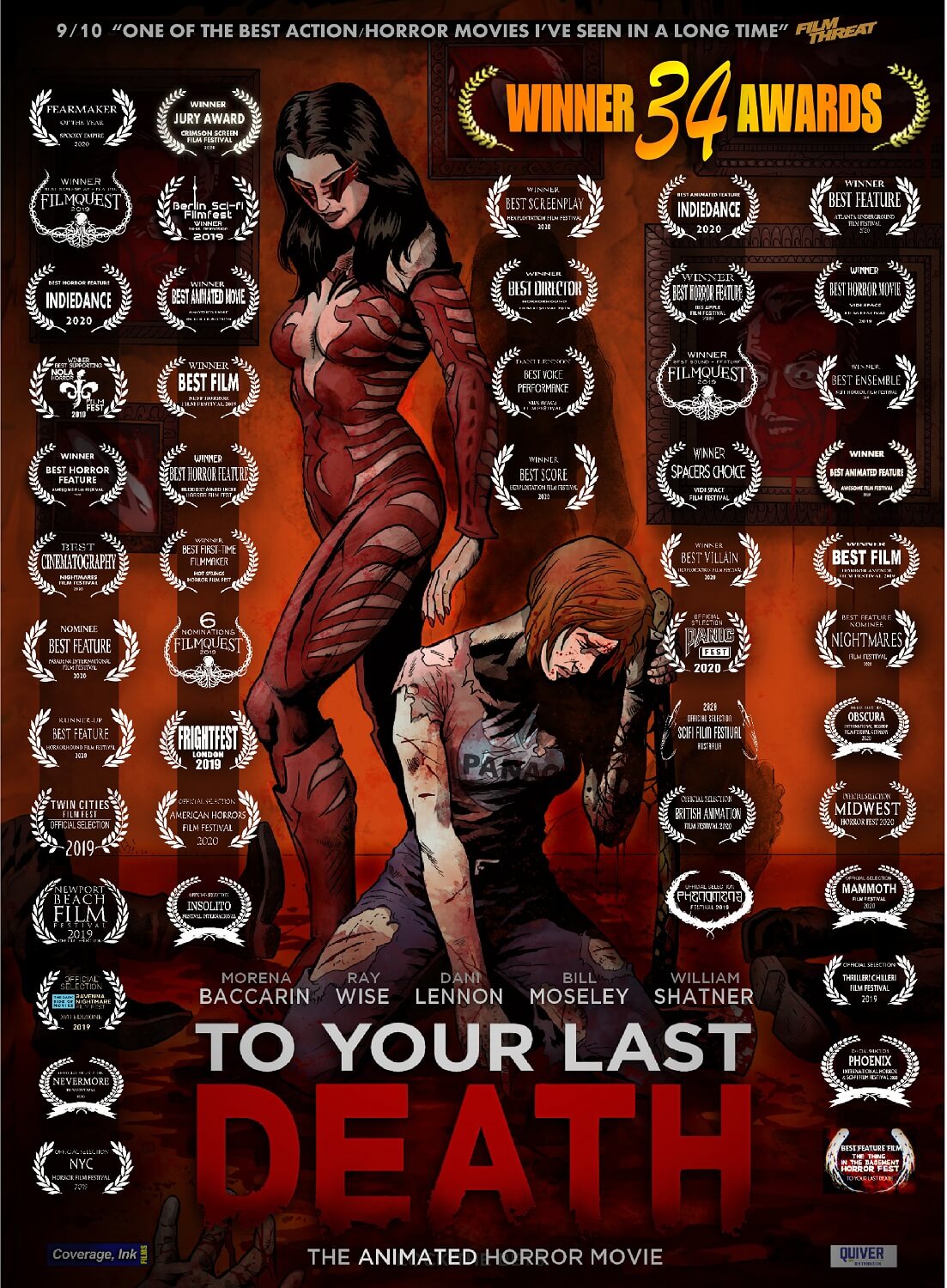 Copyright © 2021 Coverage, Ink Films